Filter-grease
Filter-grease
Product ID

11005750
[d2c.productdetail.txt.priceinfo]
Availability of product.

In stock
Product details
Helps improve air circulation and remove smoke and other tainted particles from the air.
Your oven filter should be changed once a year, or when a loss of air flow is noticeable.
280 x 545 mm
Tested and approved accessory.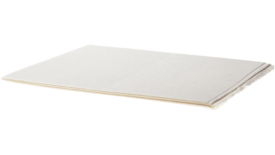 Filter-grease
Filter-grease
Product-ID

Filter-grease
[d2c.productdetail.txt.priceinfo]
Availability of product.

In stock
Recently viewed items.