iQ300
Chimney hood, 60 cm
Inclined glass brand design - black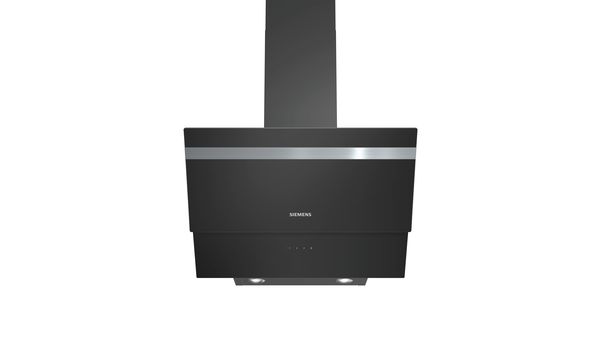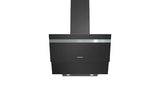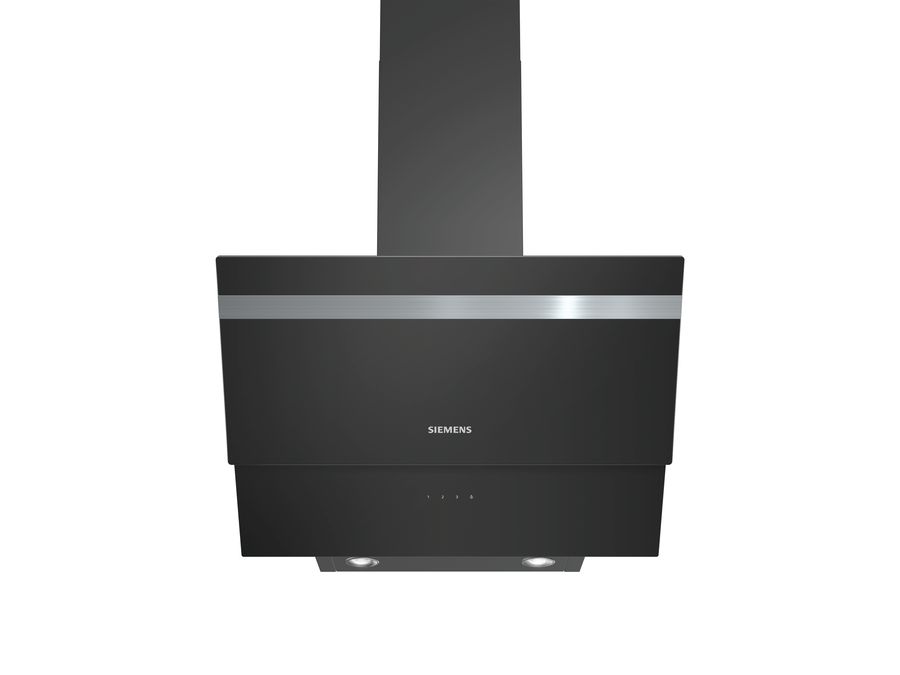 ---
The wall-mounted chimney hood: mount it on the wall, giving you complete freedom in your kitchen planning.
Extraction rate: at 530 m3/h, it quickly ensures optimal kitchen air quality.
LED lighting: for perfect, very energy-efficient illumination of the hob.
Intensive speed setting with reset: automatically resets the hood to normal speed setting after NO_FEATURE.



See less