iQ300
noFrost, Bottom freezer
Door color Aluminium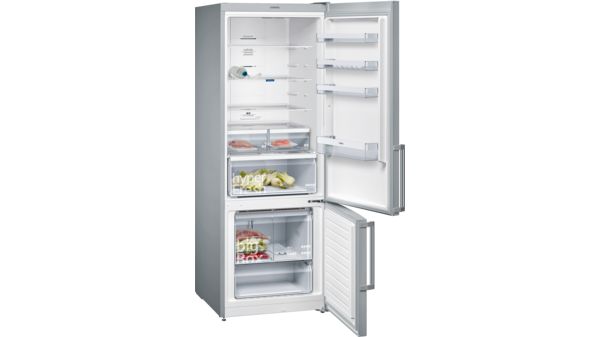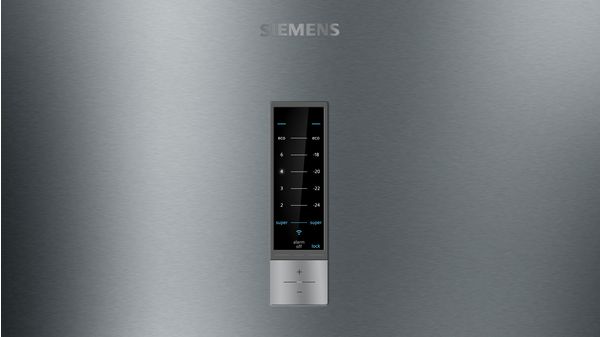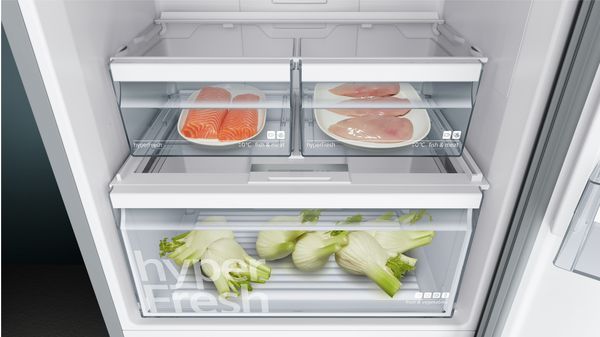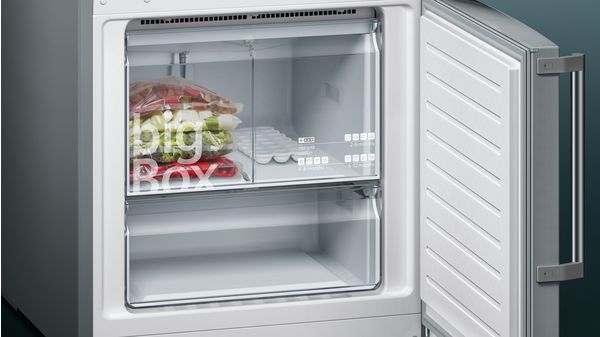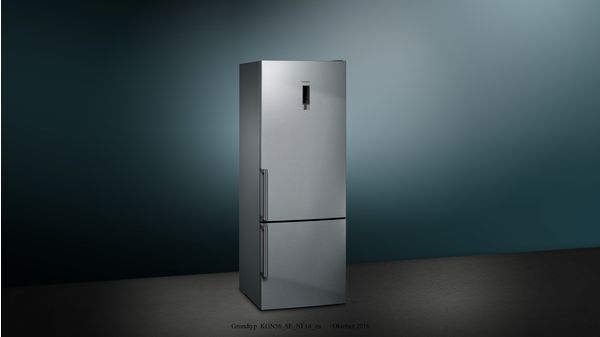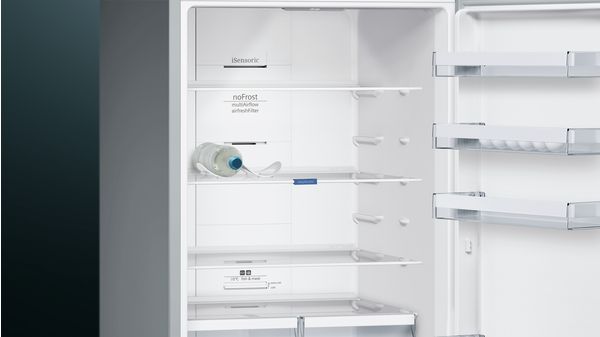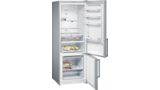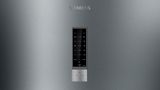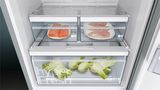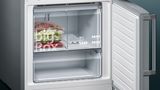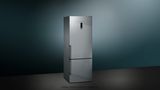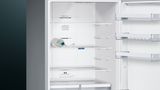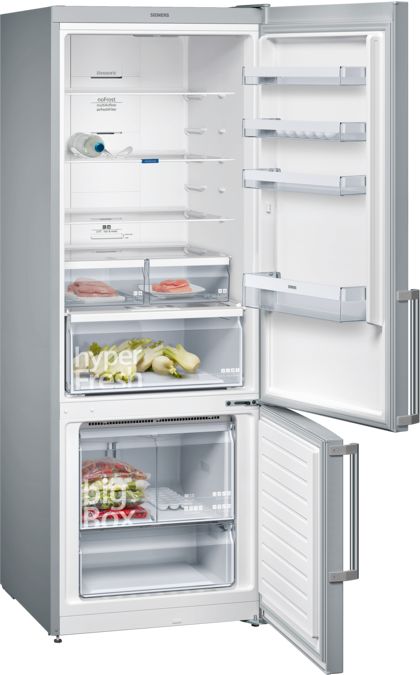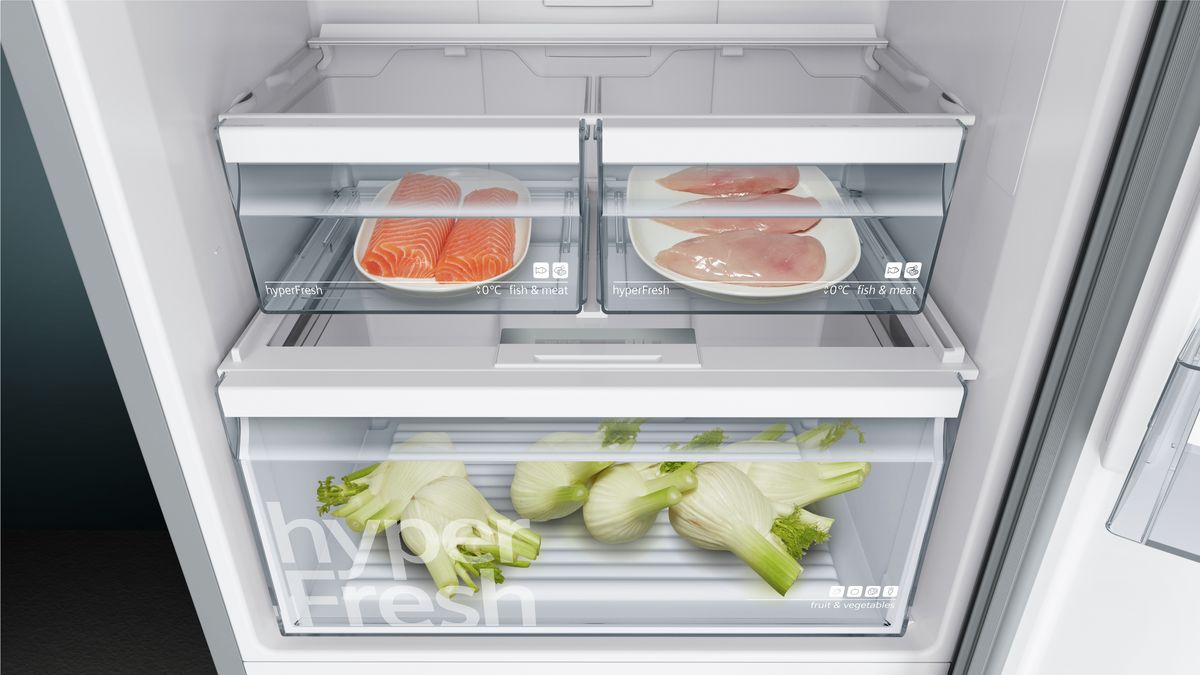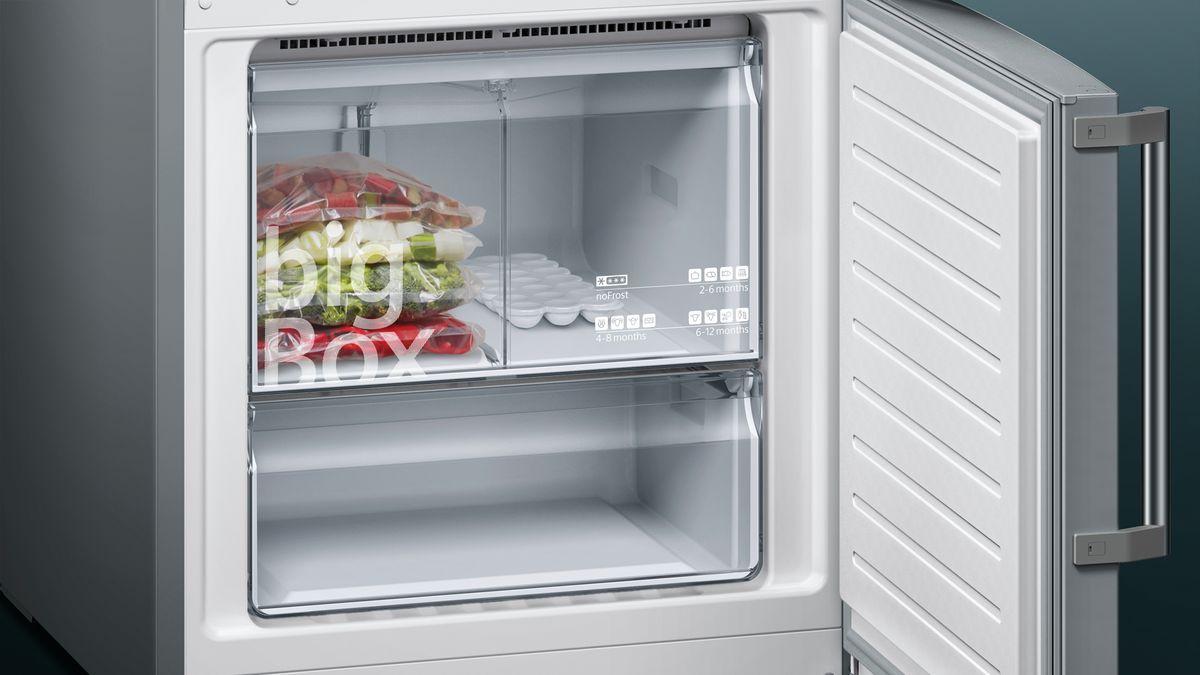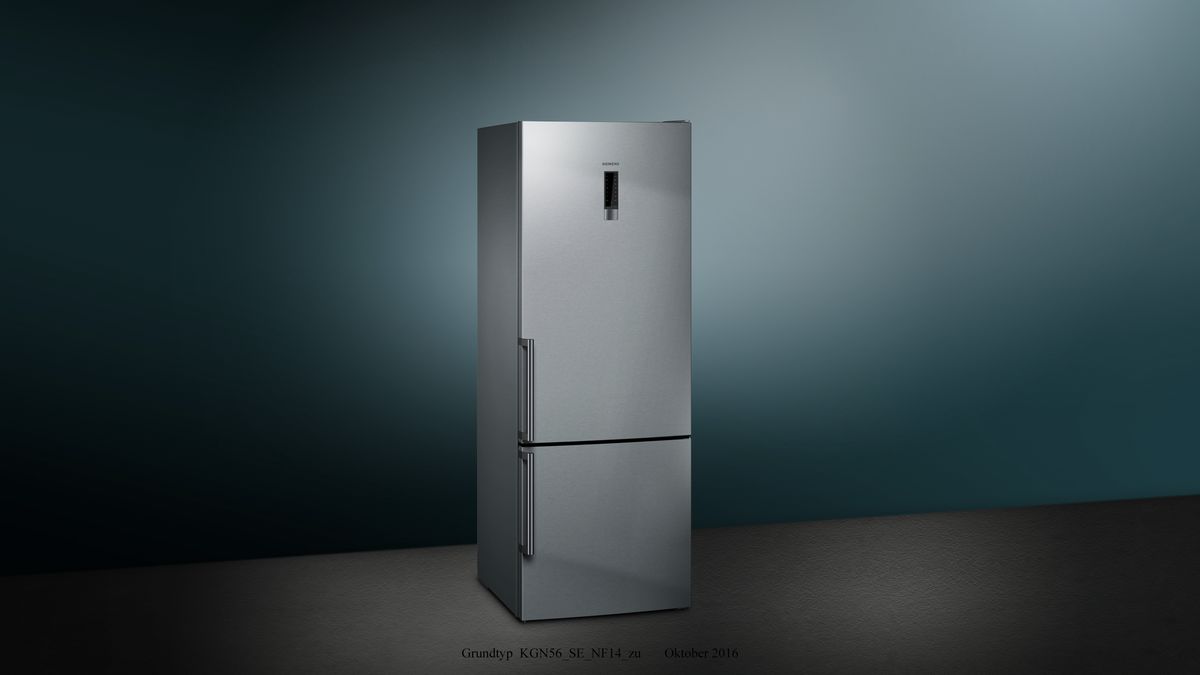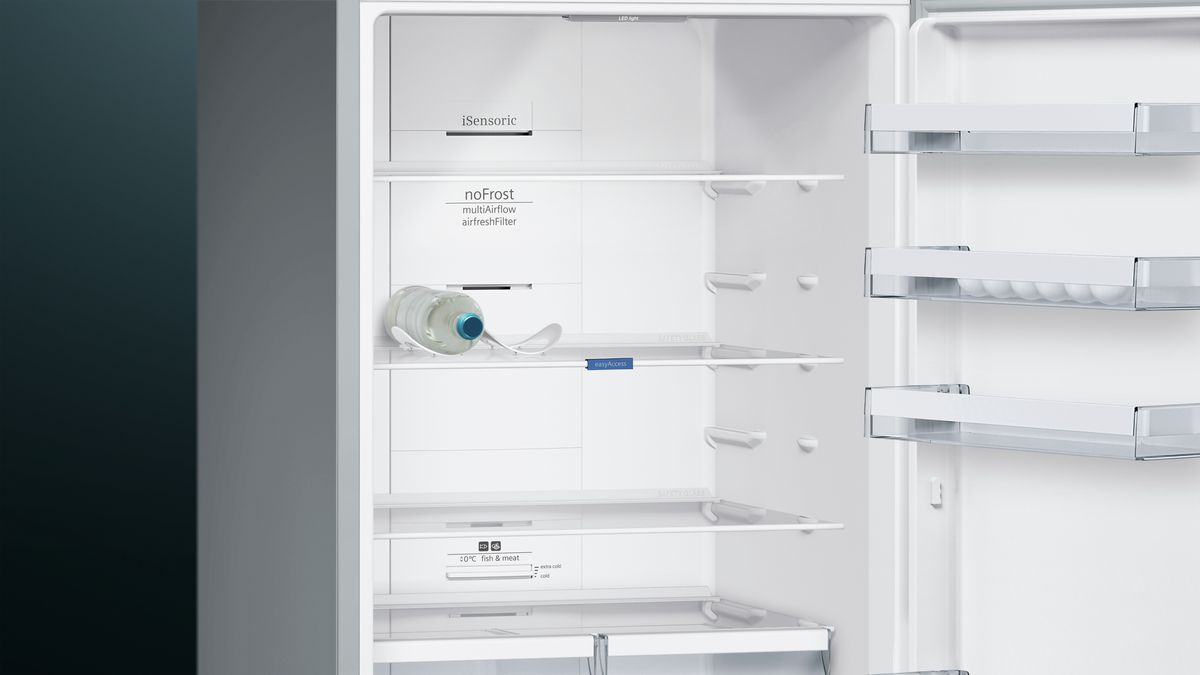 ---
extra large bottom freezer with hyperFresh zone for longer freshness for your food, plus noFrost technology for no more defrosting
Fruit and vegetables stay fresh for longer in the hyperFresh drawer thanks to the humidity slider
The hyperFresh 0° C zone temperature is lower then the rest of the fridge to keep fish and meat fresh for longer
noFrost technology prevents icing and frosting so you never have to defrost again.
An A++ cooling appliance works very efficiently.
The LED lights up the interior brightly and evenly, without dazzling.
See less