iQ700
Free-standing-refrigerator side-by-side
Ice- and Water Dispenser, Home Bar
Stainless Steel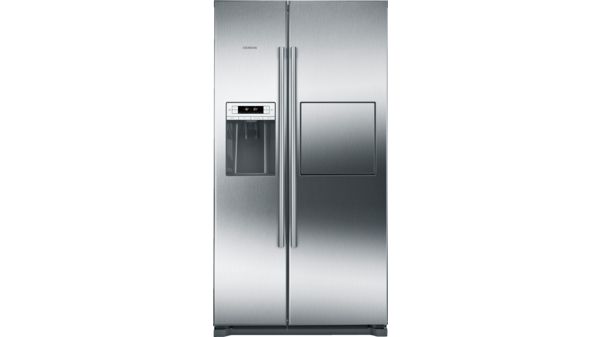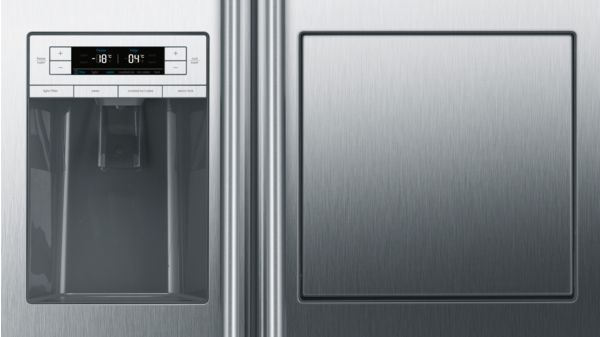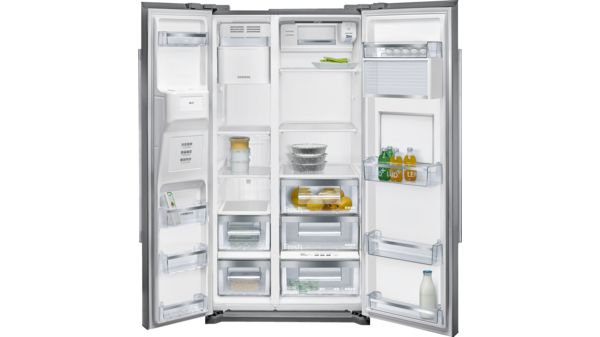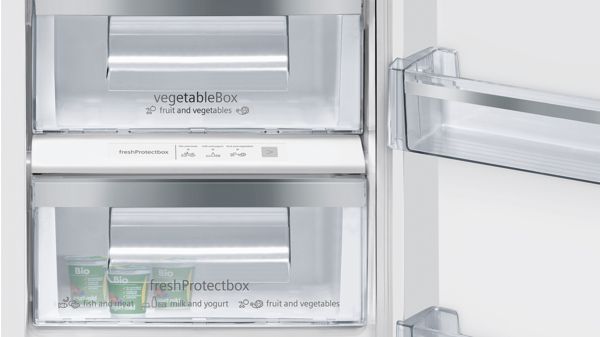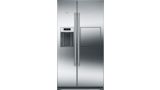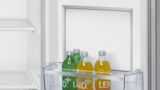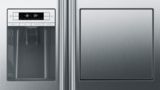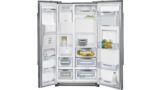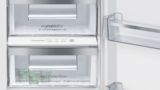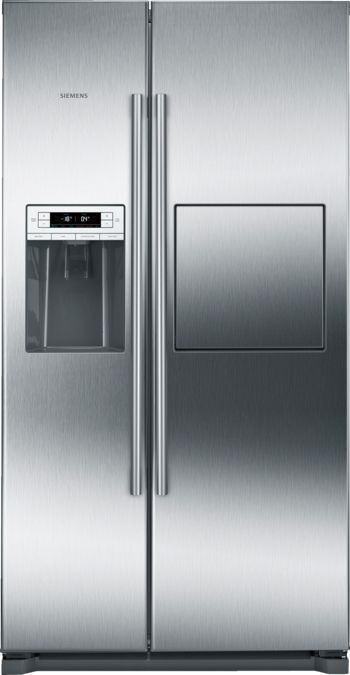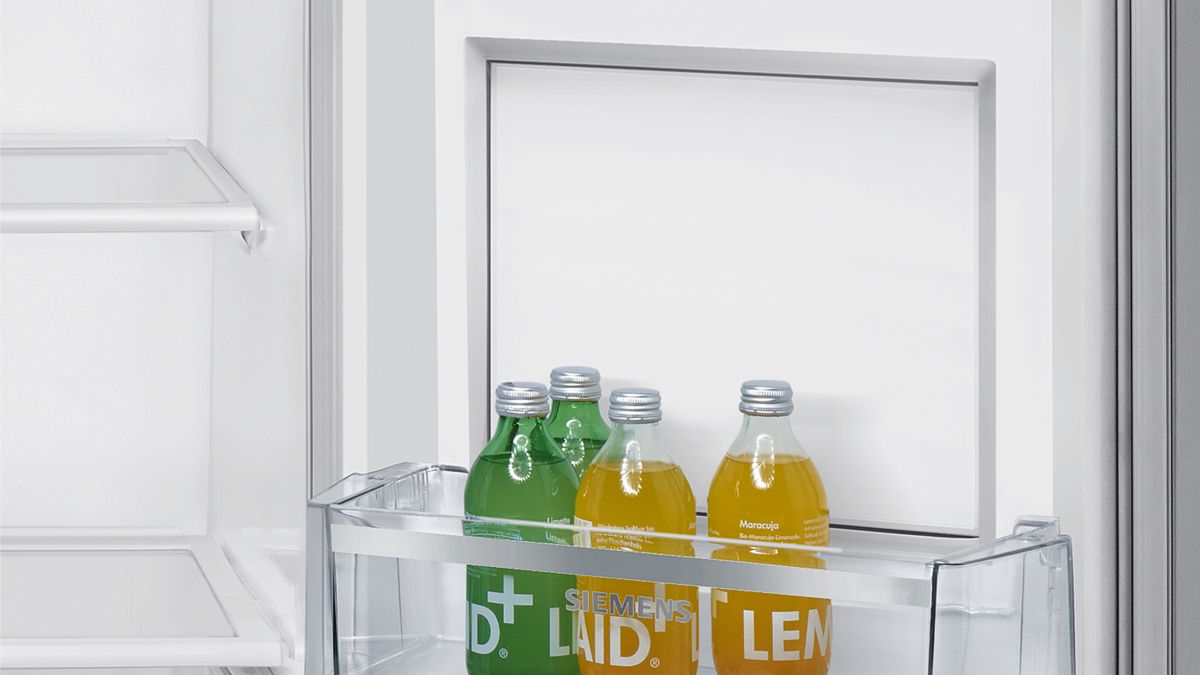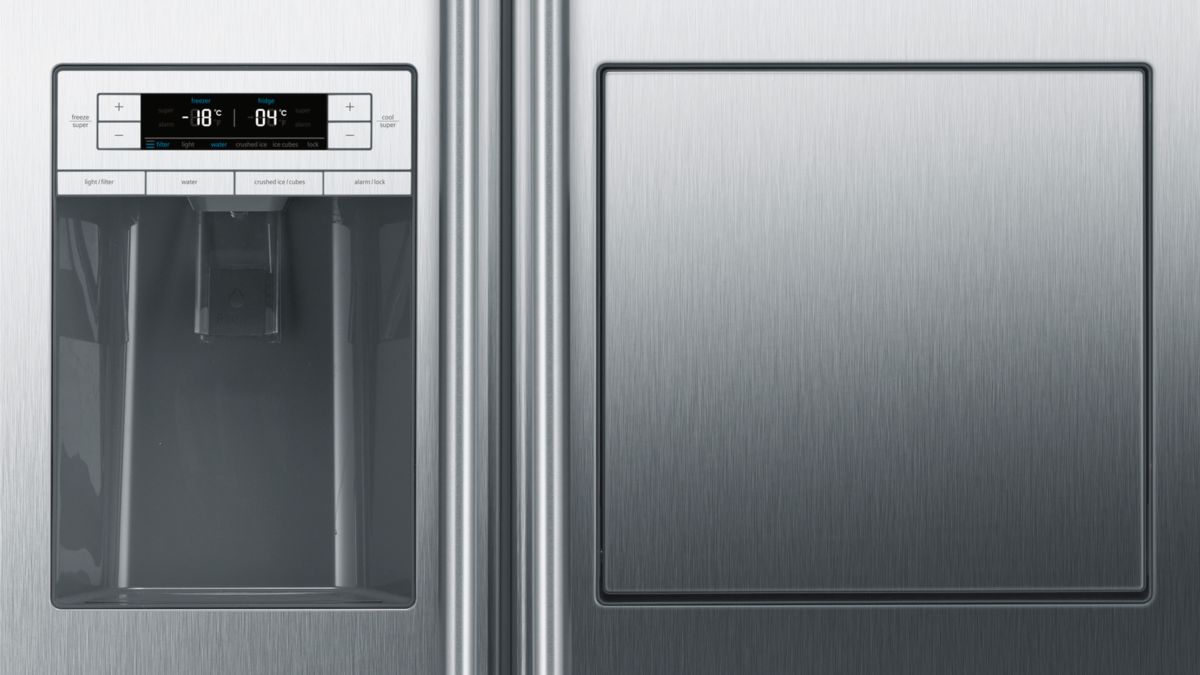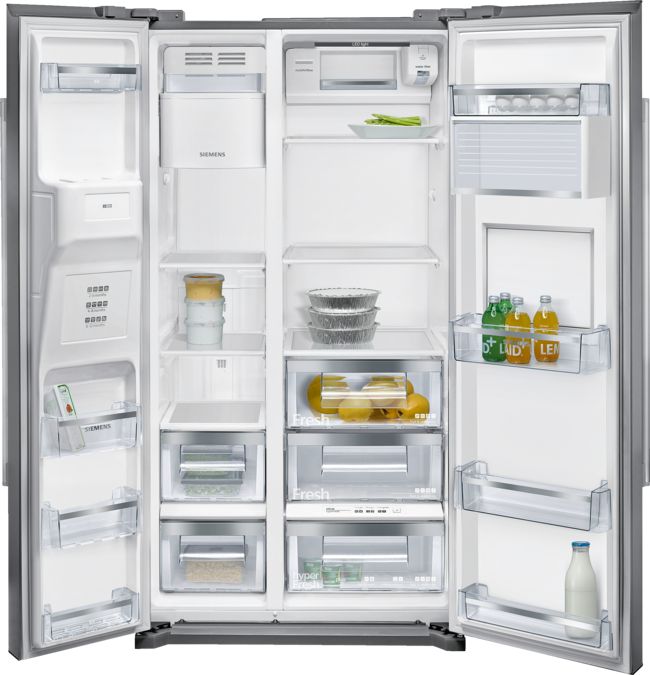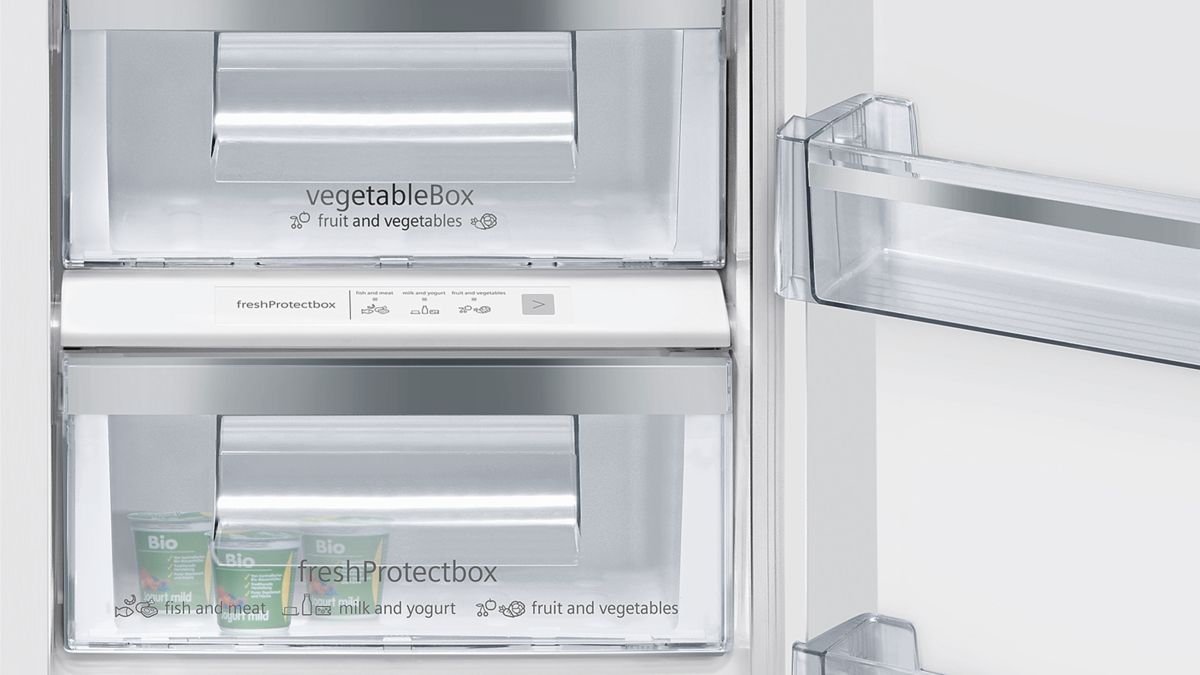 ---
NoFrost SbS with 608l gross capacity and hyperFresh plus freshness system, provides much more storage capacity for big families and weekly shoppers. Thanks to adjustable humudity control drawer, hyperFresh plus keeps food up to two times longer fresh.
Beatifully designed handles will make you use your refrigerator much more functional.
Thanks to it's heat and humidity control, FreshProtect Box your foods such as; fruits,vegetables,meat and fish will stay fresh much more longer.
Sensors which located inside and outside of refigerator makes temperature measurements simultaneously,which indicates much more longer freshness.
Optimum located LED Side Light provide to have a bright enviroment and prevent shade in your fridge. LED Light doesn't need to be replaced during it's lifetime.
LED indoor electronic - easy to adjust the temperature of freezer and fridge.
See less