iQ700
KS36FPI3P
Stainless Steel anti-fingerprint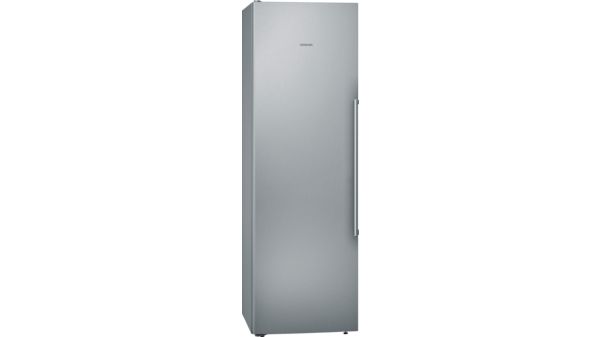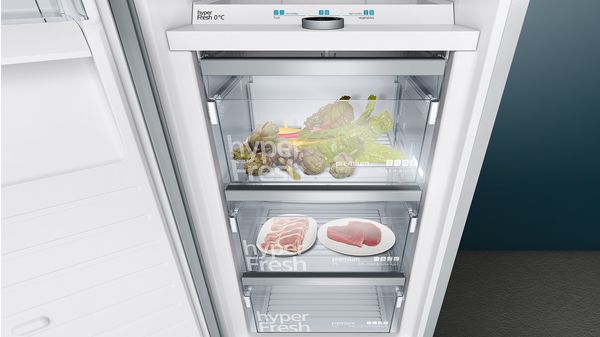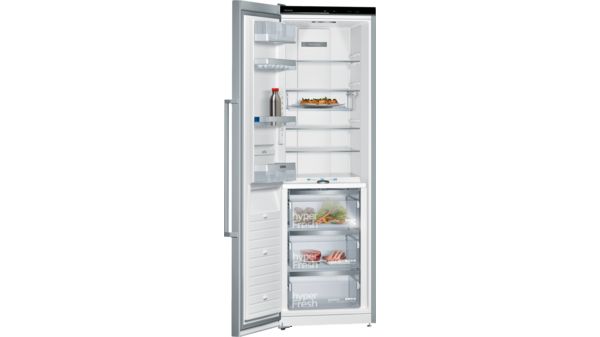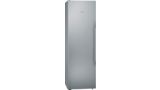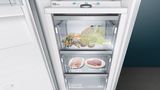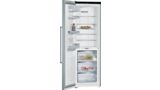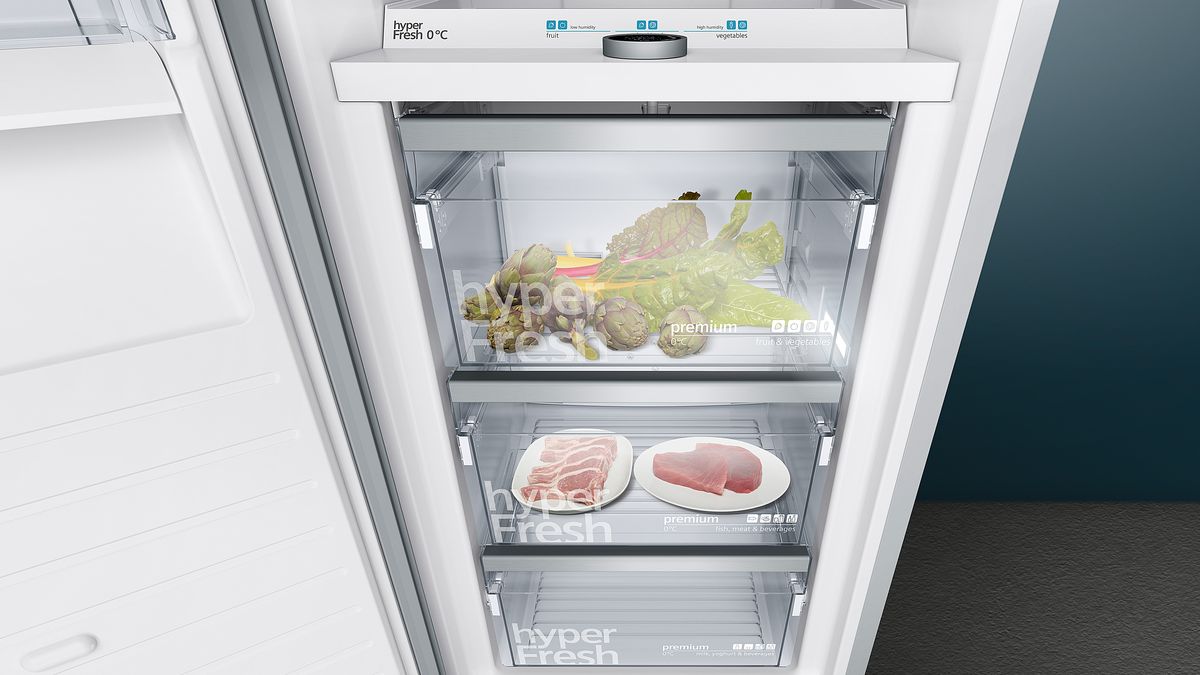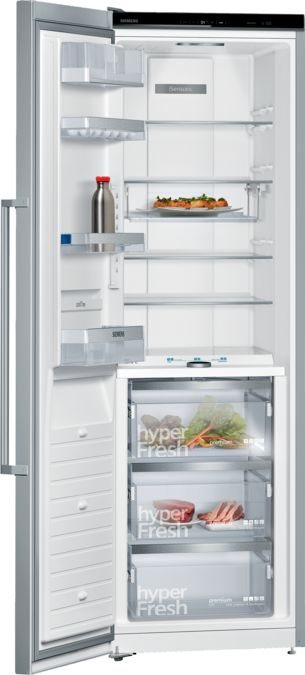 ---
Premium refrigerator - hyperFresh premium 0°C keeps food fresh up to 3 times longer and with bright LED lighting, food is brilliantly illuminated within the fridge.
All foods stay fresh up to 3x longer thanks to the hyperFresh premium 0° C drawers
The LED lights up the interior brightly and evenly.
Place your fridge directly against the wall – without a gap.
The flexShelf is an extra shelf you can fold out easily when you need more room.
The easyAccess glass shelves make loading easier and give you a better view of your food items.
Showless